Tax Planning

Investment

Pensions
---

Protection

Over 20 years of Experience
About us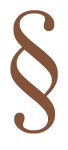 Who we are - We are a family run Independent Financial Adviser company with over 20 years of experience.
What we do - We provide simple and effective financial planning to ensure that your personal finances are looked after and your savings and investments are as tax efficient as possible.
What we offer - We offer a range of services including pension planning, tax efficient savings and investments, inheritance tax and protection. We also provide both personal and corporate services.
Our values - For us, it is important that every client feels valued and not simply a number in a large pool of clients. We also value the importance of building long term relationships with all of our clients. We look after cliental from all walks of life including those in insurance, media, journalism and professional sport.
We visit you - We are happy to meet at a location convenient to you. Recently, due to the Covid pandemic we have hosted nearly all meetings online.
---
Frequently asked questions and answers
1How are you paid, what will your service cost me?
All first meetings are free with no obligation as we both need to see if we could work together. From here, clients need to agree which method of payment best suits them. This could be a very small percentage of their pension or investment, a fixed price for a piece of work or occasionally an hourly rate.
Most clients pay for our services via a small annual percentage of the funds we look after for them. This allows all clients to regularly engage with us, without the fear of an unexpected bill.
2Where can we meet?
We are happy to meet anywhere convenient to our clients. This could be at their home or office, a neutral venue, our office or even online. Since the start of the Covid pandemic, we have met almost everyone on 'Zoom'.
3Can I speak to an existing client?
Of course. We do have a number of clients who would be happy to speak to you.
4Will you save me tax?
Saving you tax would always be our intention, however clearly this will depend on your circumstances and needs at the time.
5What do you need from me?
We just need an honest and up front conversation in order to build a clear image of yourself and your long term objectives. We need to discuss your personal circumstances, what you own now, what you have owned previously and of course any queries you may have.